---
Jungle Box is a toy that teaches children the formation and function of the rainforest's ecosystem. As visual learners, we wanted to create an interactive lesson that children and parents could get behind.
---
Each box represents a layer of the rainforest. Each set of boxes opens up with jungle animals hanging on vines, and can be stacked on top of each other to form the rainforest.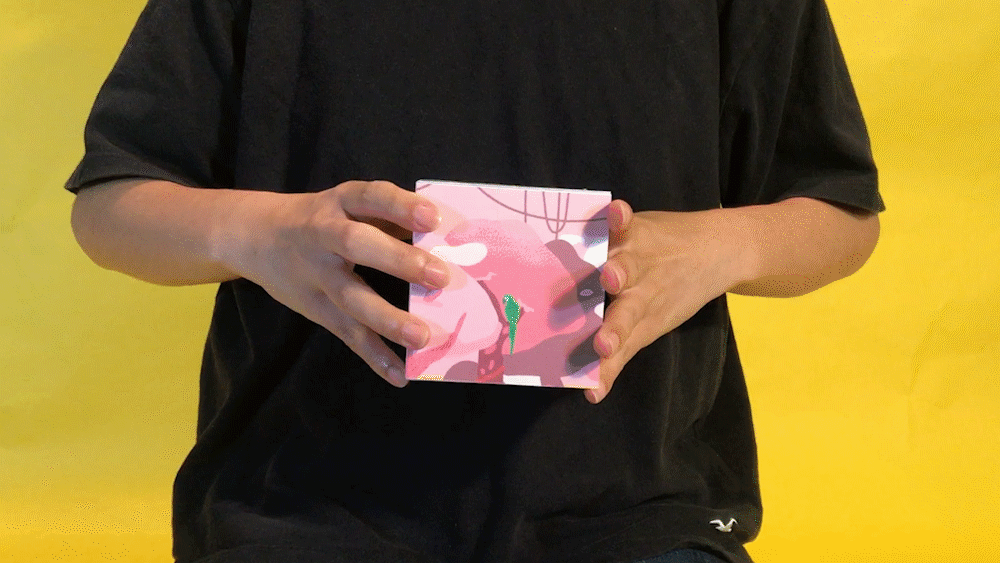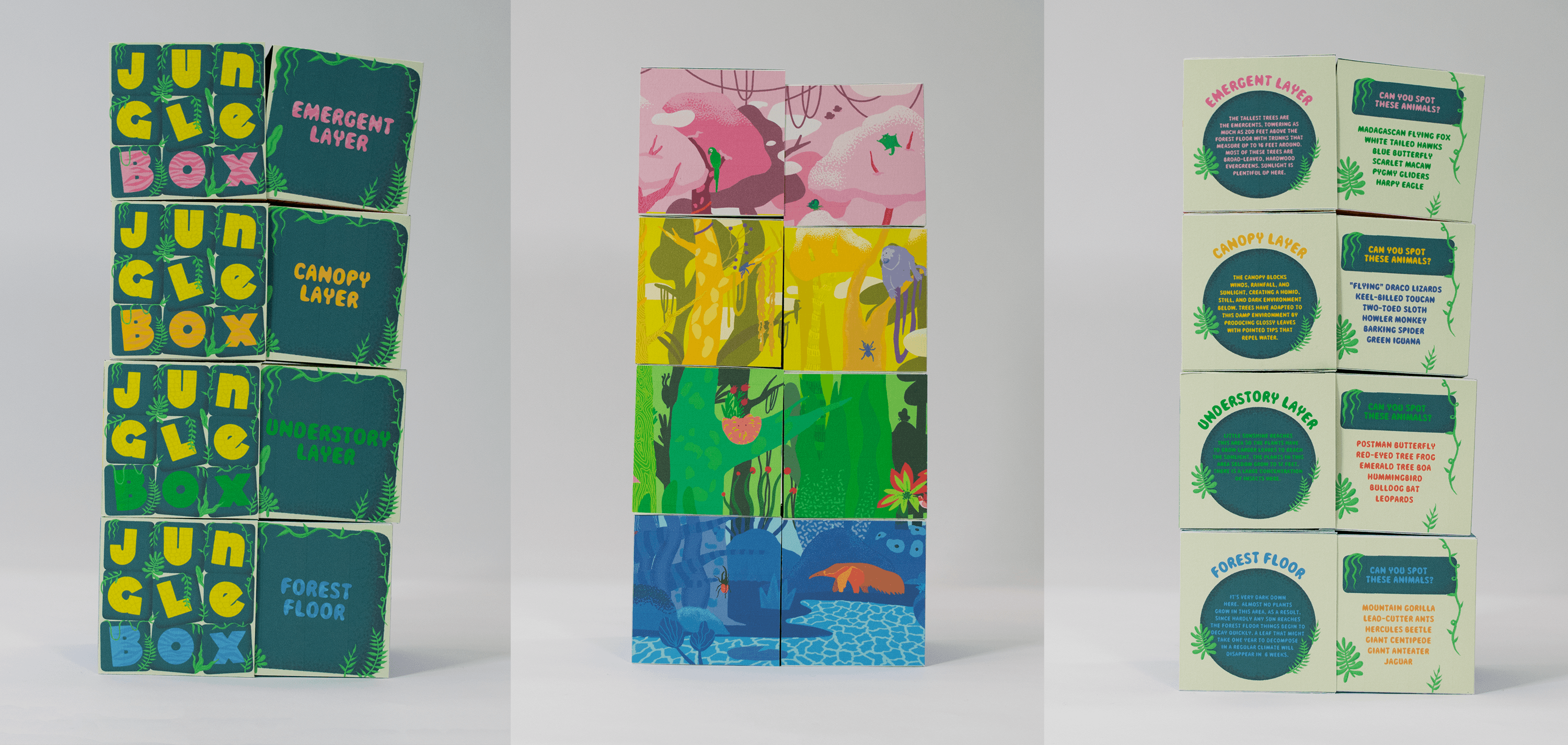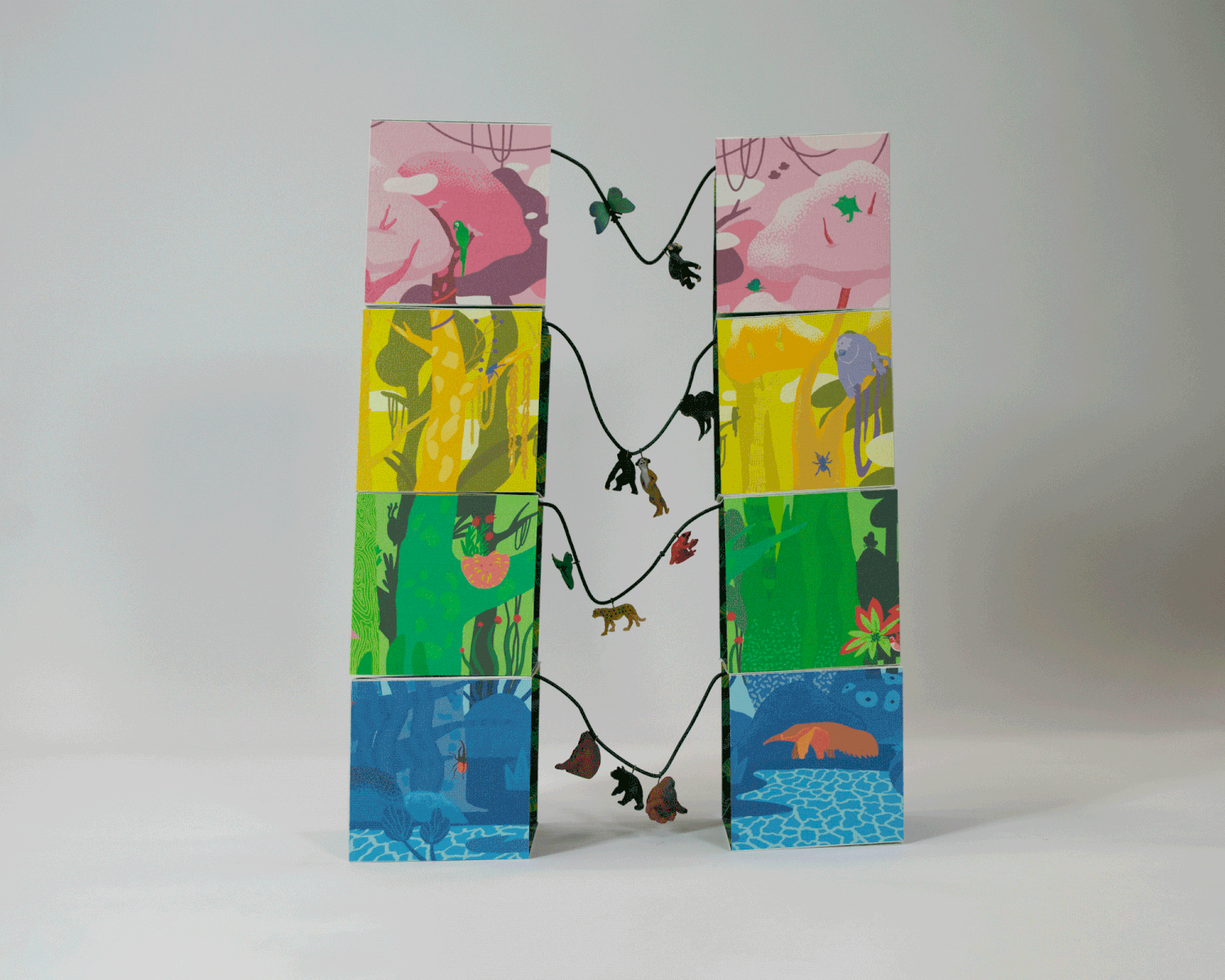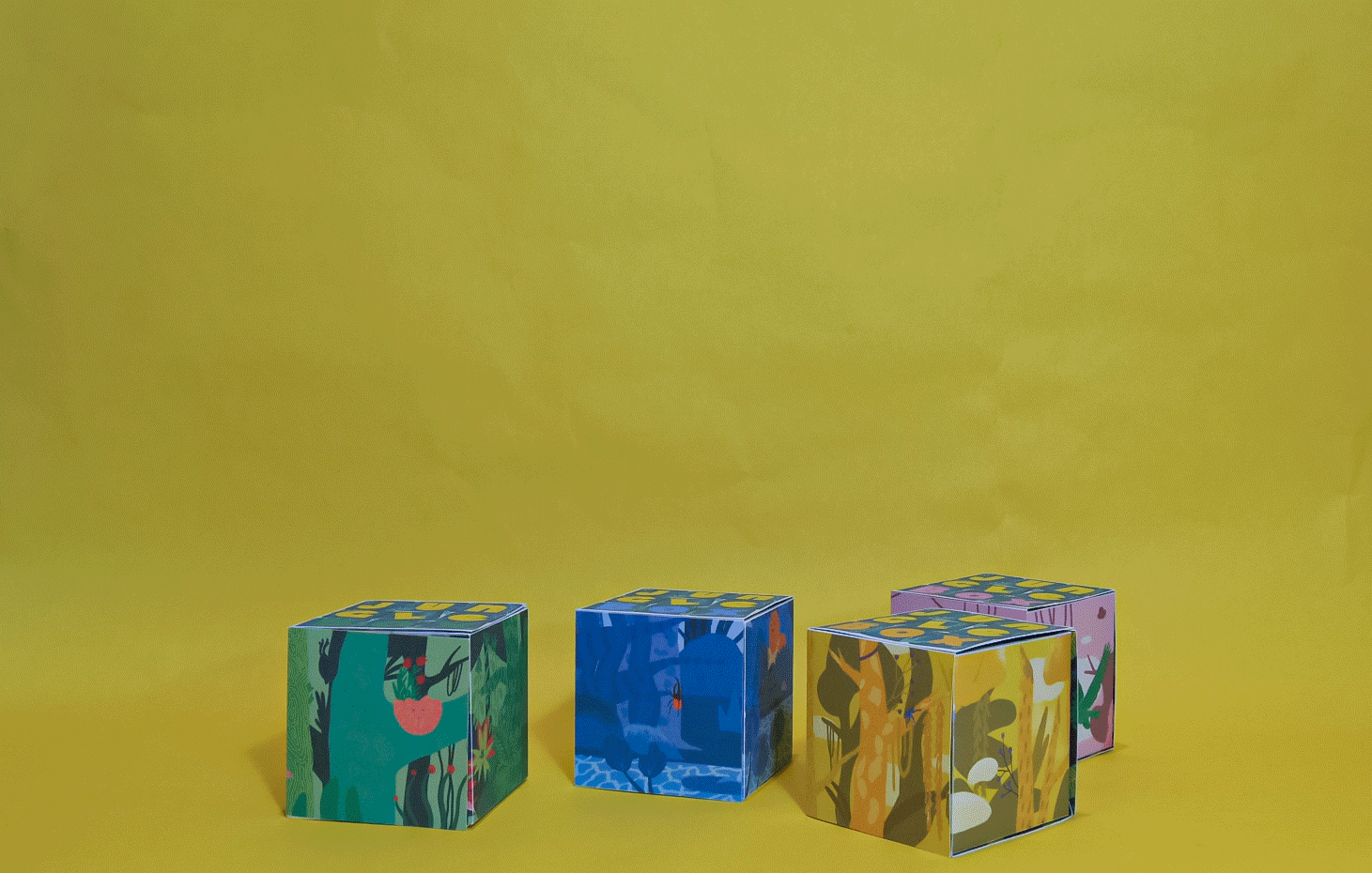 Rainforest Illustration

---
Made with

Kate Yoo

.